These are just a few shots, such as they are, of a few displays of students work.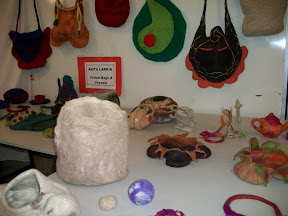 This unlabeled table is work from India Flint's workshop.
You may recognize Yvonne Twining as the maker of those brilliant little handbags that several of us own.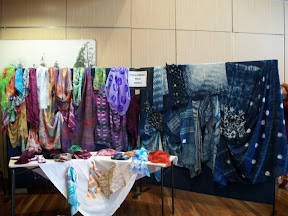 Tutor Philomena Hali and I were guests of Dorothy Luther in Sydney, so we could wake early near the airport.
Oops, sorry the pic is on the side, here is Dorothy in her beautiful art-to-wear made by...yipes, I forget.
Dorothy made sure I took in some more Australian greatness before heading home. So, on our way to Sydney from Orange, we took in the begonia house and fern house in the park.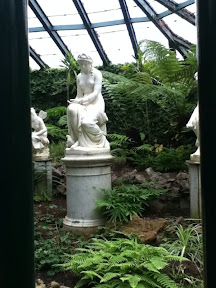 Posted using BlogPress from my iPad